WEDDING COORDINATION | 2023
Let go and relax, we'll take care of your day
Your Wedding Planner takes care of the coordination
Your preparations are coming to an end. You have handled all the organization of your wedding, but now you want to fully enjoy your day and your guests. You are looking for someone to take over and manage the coordination of your wedding.
As a true conductor, we are by your side during the final months of the organization to establish the schedule of your wedding with you.
Present throughout the festivities, we discreetly supervise and coordinate every minute of this day down to the smallest detail.
Day-Of Wedding Coordinator
for a perfect wedding day
We take care of the logistical coordination of your event so that you can fully enjoy your day.
This service includes:
Discovery phase
Initial call to get to know each other;

Definition of the main aspects of your day during a meeting;

Creation of an online space with your organizational tools available 7 days a week;
Planning
Creation of a comprehensive file and detailed schedule for the day, for you and each professional involved;

Management of final payments;

Coordination of surprises from your loved ones;
Site Visits
Technical visits to review the logistics with each vendor;
Coordination of vendors
Review of all the services you have booked;

Contact with the selected vendors;
Day-Of Management
Supervision of setup;

Arrangement of small decorative elements;

Presence throughout the event to address your needs;

Coordination of vendors;

Time and contingency management;

Welcoming and directing your guests;

Transportation and logistical management;

Availability and guidance during the final months of planning.
Day-Of Wedding Coordinator
01 FIRST MEETING
Between 5 and 2 months before your wedding, we start with an initial discovery meeting to learn about your desires and get to know each other. We meet over coffee or via video call, and you explain everything you have envisioned.
02 QUOTE PRESENTATION AND CONTRACT SIGNING
Following this initial meeting, we are able to provide you with a personalized quote. The signing of a contract formalizes our collaboration. We then provide you with all the necessary organizational documents for the smooth running of your day.
03 THREE MONTHS BEFORE THE WEDDING
Three months before the wedding, we get in touch with all the vendors you have selected. We confirm with each of them if everything is in order, review payment schedules, manage unforeseen circumstances, etc. We also organize a technical visit to the venue with the professionals who require it. This could be with the photographer to assess the best lighting or with the caterer to check the equipment in the kitchen.
04 A FEW DAYS BEFORE THE WEDDING
As wedding planners, it is also our role to ensure that you are relaxed and able to enjoy your big day to the fullest. Planning the timeline is an important aspect, as it should neither be too tight nor leave too much time between each key point, risking the loss of your guests. Finally, we are able to provide you with a comprehensive dossier created in close collaboration with you and all the vendors.
05 THE DAY BEFORE THE WEDDING
The day before the wedding is often dedicated to setting up the decoration in your venue. This is an option that you can add to the day-of coordination. It also allows us to ensure that everything is in order and nothing is missing for the big day.



06 THE WEDDING DAY
On your wedding day, we are present from the arrival of the first vendor until the start of your evening reception. We ensure the timing of the day, manage any unforeseen circumstances, and are available for you and your guests.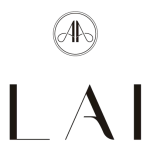 "A beautiful wedding thanks to Marina's help. I highly recommend her. Her attentiveness, discretion and organization were perfect."
MELISSA & LOIC
"Marina accompanied us for our Wedding Day and the following day's brunch. Her invaluable help in the months leading up to our wedding enabled us to plan many things we hadn't thought of.
On D-Day, Marina's presence meant we weren't stressed and could fully enjoy the moment. She was able to find solutions to last-minute problems and anticipate potential worries.
Finally, her attention to detail and the care she took in decorating and setting up our wedding allowed us to have the decor of our dreams!
We highly recommend Marina for a stress-free wedding."
MARION & NICOLAS