SERVICES & FEES – WEDDING PLANNER
Wedding Planner South of France
Bringing life to your most beautiful emotions
Your wedding is wonderful news, congratulations!
We understand that organizing such a celebration can seem like an overwhelming task. Sometimes, couples don't know where to start, who to contact, in what order, what choices to make… not to mention the time required for preparations.
As professionals, we offer you a structured process tailored to your project. We put our skills and expertise at your disposal to provide you with the most beautiful experience!
 Each couple is unique, and every wedding is different. That's why we offer a variety of services tailored to your needs and budget. Our main packages and fees are outlined below.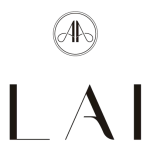 STARTING FROM €4,900
Full Wedding Planning
To organize an exceptional wedding, perfectly orchestrated down to the smallest details. We offer a comprehensive wedding planning service. Step by step, we are by your side to support you and understand your expectations, ensuring your experience is truly unique. A modern and high-end vision of weddings.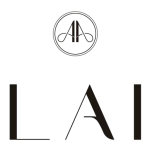 STARTING FROM €2,000
Coordination
More than just being present on the wedding day, it's genuine support during the final weeks of preparations. We take care of all the logistics and coordination of your day. Being present throughout the celebrations, we manage all technical aspects, handle any unforeseen circumstances, and discreetly oversee every minute of your event.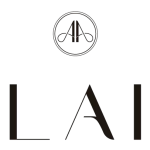 STARTING FROM €1,800
Design
Elegance and modernity are the values that guide us. Rethinking spaces, decorating, and enhancing them to make them unique and extraordinary. We bring our expertise for a custom creation..
Our DNA: an obsession with detail.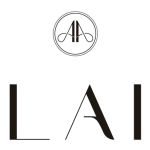 AN UNFORGETTABLE EXPERIENCE
Enjoy every moment, we take care of the rest
To ensure the success of your event, our comprehensive wedding planning service includes venue and vendor sourcing, budget management, step-by-step organization, design creation, production, and coordination of your wedding.
SERVICE PROVIDERS
Our team consists of experienced and passionate professionals. We carefully select the best service providers to offer you high-quality services. We act as the liaison between you and them throughout the process to ensure the success of your wedding. We assemble your ideal team, composed of talented individuals who will turn your dreams into reality!
BUDGET MANAGEMENT
Before embarking on this journey together, we establish an overall budget estimate for your wedding. This will give you a concrete idea of the budget, as it is based on the rates typically charged by service providers and our experience. It is then regularly updated so that you know where you stand at all times.
PLANNING
From the selection of your reception venue, we establish a detailed timeline for the preparations of your wedding, so you know exactly what we will take care of and when. Of course, we also create a highly detailed schedule for each day of your celebration.
ARTISTIC DIRECTION
We provide artistic direction for your event and select all the decorative elements: flowers, tableware, stationery, furniture, lighting, and more. The goal is to work on every detail to create a unique and enchanting atmosphere.
GUEST MANAGEMENT
Finally, we also take care of guest management. We handle the creation of your wedding website, RSVP management, and transportation arrangements for your guests.
Our fees are calculated and adjusted based on the format of your wedding (number of reception days, number of wedding planners present, number of guests, number of events). It is a fixed flat fee corresponding to the listed and detailed contractual missions.
YOUR LOVELY WORDS
They trusted us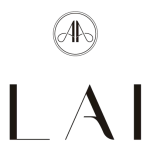 "Thorough, lots of experience, resourceful, goes way beyond what was contracted for, so unbeatable value for money, nice, creative. Our wedding was a huge success"
REMI & VALERIA
"A beautiful wedding thanks to Marina's help. I highly recommend her. Her attentiveness, discretion and organization were perfect."
MELISSA & LOIC
"Marina provided excellent support for the organization of the 3-day wedding! A perfect success that will leave excellent memories for all participants."
SABINE
EVERY EVENT DESERVES THE UTMOST ATTENTION
Tell us about your project