WEDDING DESIGNER IN THE SOUTH WEST
For elegant and modern weddings
Our DNA: The art of hospitality, haute couture, and design
Are you looking for exclusive wedding decor and a unique and astonishing experience that combines timeless elegance with a touch of modernity?
From the ceremony to the dinner and cocktail, we create scenographies inspired by your personality. From the initial concept to the smallest detail, our decorations are crafted with the utmost precision and an obsession for detail.
The art of hospitality, haute couture, and design are the values that guide us in the development of your project. We design the space, create an ambiance, find harmony, and carefully choose colors, flowers, and materials. Together, we establish a clear direction that we bring to life through a unique and personalized design.
Our goal: to tell a story, your story!
for a wedding that reflects your style
From furniture to custom-made decor, table settings, floral design, and stationery, we assist you in the scenography and decoration of all the spaces for your event.
This service includes:
Discovery Phase
Discovery meeting

Definition of your project

Creation of an online space with your tools available 7 days a week
Artistic Direction
Scenographic research and creation of a mood board (or inspiration boards);

Support and advice;

Management and monitoring of your decoration budget;

Research and selection of the best design providers for the visual identity of your event (florist, stationery, furniture, etc.);

Management of rentals (furniture, tableware);

Creation of a shopping list for supplies and accessories;
Reception Venue Study
Technical visits to your reception venue;

Management of layout and floor plan arrangement;
Rental Management
Receiving and checking rentals;

Coordination of your design vendors;

Setup and/or teardown of your event (excluding travel expenses and delivery fees).
01 MEETING
It all begins with an initial meeting to get to know each other. We explore your style, personality, and vision for the day, as well as your priorities. We discuss your desires, needs, and any constraints of the selected venue.
02 INSPIRATION BOARDS
We visit your reception venue to assess the layout possibilities. We create inspiration boards (or mood boards) to visually illustrate your vision. We discuss flowers, colors, furniture, materials, and the envisioned style. Your project starts to take shape, allowing you to envision the final result.
03 RESEARCH
Once the project is approved, we meticulously select each supplier to assemble your team. We rely on excellent vendors to offer you a bespoke and elegant decoration where every detail is carefully considered and, most importantly, reflects your personality.
04 APPROVAL
We present you with the selection of items, the layout plan, and the corresponding budget sheet. You are free to validate, modify, or remove certain elements.
05 ORDERS
As the wedding day approaches, we refine the schedule and place orders to prepare for the logistics of the wedding. Some elements can be directly created at our agency, and a shopping list is provided for consumables. We receive and quality check your materials while awaiting your big day.
06 THE BIG DAY
On the eve or the day of the wedding, depending on requirements, we arrive at the venue. Rentals are received, and the entire decoration is set up according to our layout plan. Depending on the package, dismantling takes place on Sunday or Monday after your wedding.
Why hire a wedding designer?
Decoration sets the tone for your wedding, and the Wedding Designer is the architect of your vision, responsible for bringing it to life.
Together, let's design and create a scenography that reflects your style. We accompany you in achieving a visual ambiance that truly represents you, through elements that ignite our passion: flowers, French table art, stationery, fabrics, textures, lighting, accessories, and furniture.
We express our creativity while paying meticulous attention to detail. No element is left to chance. Everything is imagined and designed based on your desires.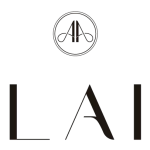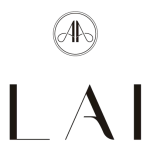 "Marina provided excellent support in organizing our 3-day wedding! It was a perfect success that will leave wonderful memories for all participants."
SABINE