It's the experience you get that matters when you work with me
As a Wedding Planner based in Biarritz, I accompany future brides and grooms who are sensitive to art, fashion, and gastronomy in organizing their elegant and bespoke wedding in the South of France
With a Master's degree in International Management and 7 years of experience in the events industry, I have collaborated with numerous agencies in France and Latin America. I have been involved in the design and production of international events such as product launches, incentive trips, corporate parties, and seminars.
As a lover of life, driven by a desire for independence and the passion to create meticulously planned events, I founded ALAIA in 2019. The art of hospitality and my attention to detail naturally led me to specialize in creating exceptional events.
As a specialist in the South-West of France, I am passionate and compassionate in guiding you through the creation of a tailor-made event, imagined for you and with you.
Being open to the world, I am delighted to consider other destinations based on your requests. If these values resonate with you or if you find yourself in these few words, we will undoubtedly become the best partners!
My goal: to create unforgettable celebrations.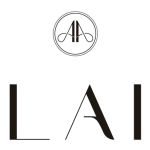 Every event deserves the utmost attention
Every wedding is unique, and the care I put into each couple allows me to establish a special and precious connection. My priority is to build our relationships on trust. Being demanding with suppliers, my attention to detail and my obsession with perfection drive me to go above and beyond to offer the future bride and groom, as well as their guests, a perfectly orchestrated wedding planning experience.
My planning tools will reassure you throughout the preparation process, ensuring a unique experience. Simply put, I love making people happy!
Together, we can create the perfect chemistry to organize an exceptional wedding. My passion for this profession motivates me to constantly push boundaries and seek renewal. I listen to your needs while keeping up with evolving trends. I imagine, create, and produce unforgettable experiences.
I am eager to learn more about your story and excited to start planning your celebration!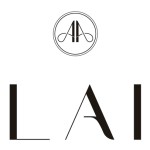 Elegance

|

Timelessness

|

Authenticity

|

Grand celebrations

|

Champagne

|

Fashion 

| Travel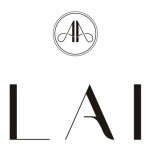 Elegance
I take pride in offering my clients well-groomed and refined receptions, imagined with taste and harmony. By embracing the codes and customs of luxury, each service should provide a unique experience, showcasing every event with grace and precision.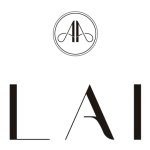 Rigor
Being mindful of keeping my commitments, respecting deadlines and procedures, and acting with clarity and transparency, I make rigor one of my key principles. I am aware that this "way of being" contributes to the quality of my services and ensures the flawless realization of each project.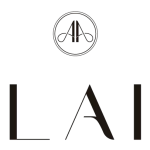 Passion
ALAIA is a company driven by heart and an endless energy to spread joy, happiness, love, and sharing. Preserving my DNA, passion is a founding notion of my business, my driving force. It is what compels me to take on every challenge. Without it, nothing great can be accomplished.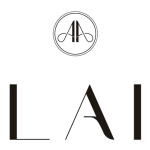 Kindness
Nothing is more precious than the relationship I cultivate with the couples I accompany and the valuable suppliers around me. By placing kindness at the core of my values, I inherently advocate for trust and respect in our relationships. Listening, guiding, and advising with the quality and expertise you deserve.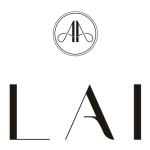 Excellence
Perfection lies in the details. Demand calls for excellence, and perfection is essential to satisfy, understand, anticipate, and always offer the best to you. This level of demand enables me to surpass myself and achieve ambitious goals.
Custom Creations
Let's start by getting to know each other. It's an opportunity to meet and for you to express your desires, needs, and doubts. We will need to know your budget, the number of guests, and the duration of the reception you envision.
After this initial meeting, we will be able to propose a custom project with a budget for both the event and our fees. If you like the idea and if there is a magical connection between us, the adventure can begin!
YOUR BEAUTIFUL WORDS
They trusted us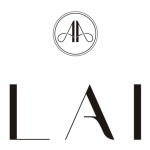 Thank you, Marina, for your support during the organization of our wedding.
From the very beginning, you quickly understood our desires and the type of wedding we wanted to create. On the big day, you did everything to ensure that the day was perfect, and you were at the heart of the success of our wedding.
We can only recommend Marina for her attentive nature, professionalism, and passion for her work.
Thank you again!
EDOUARD AND SEHAM
What can we say?
Certainly the best investment for a successful and serene wedding!
Marina is adorable, creative and a great listener.
She helped and advised us with all her heart.
Thanks to her and her team, we had a stress-free day.
Despite the rain, which was obviously not welcome, she was able to bounce back and make sure our wedding was wonderful.
If we had to do it all over again, we wouldn't hesitate for a second!
Thank you a thousand times over.
ANGÉLIQUE & LAURIANE
Thank you Marina for your support during the organization of our wedding.
From the initial discussions, when you quickly understood our wishes and the type of wedding we wanted to organize, right up to the big day, when you did everything you could to make the day perfect, you were at the heart of our wedding's success.
We can only recommend Marina, her attentiveness, professionalism and passion for her job. Thank you so much!
AMAIA & ETIENNE