WEDDING PLANNER IN THE SOUTH WEST
Full Service Wedding P
lanning
Create a bespoke wedding where every detail is designed for you
Planning an event can be time-consuming, and you may quickly feel overwhelmed by the number of tasks to accomplish and deadlines to meet.
Organizing an exceptional wedding with the best professionals in the industry while staying within your budget and satisfying your loved ones can sometimes be challenging. Not to mention the coordination of different vendors and managing all the logistical details.
As wedding planners based in the Southwest of France, we dedicate our experience and expertise to creating stunning receptions for discerning French and international clients. Because you are all unique and every detail matters, we forge close relationships with each couple we accompany. Being present at every step of the planning process, we are delighted to offer our advice and expertise for flawless organization. Our goal is to bring your dream project to life.
All configurations are possible, all that's missing is yours!
We believe that organizing a wedding is embarking on a human adventure. Creating a relationship based on trust and mutual respect is our priority. We will work hand in hand, as a team, to create the most beautiful day of your life.
This service includes:
The planning process
Discovery meeting;

Personalized study of your project;

Venue search (Saint Sébastien, Biarritz, Basque Country, Landes, Arcachon Bay, Dordogne).

Guidance and advice in selecting the venue;

Selection of a reception space that meets your criteria;

Organization of technical visits with you and all vendors;

Creation of your detailed timeline;

Management, updates, and tracking of your budget;

Access to online tools 7 days a week;

Selection, management, and coordination of all vendors;

Calendar and payment management;

Accompaniment to all your appointments.

Selection of caterers and tastings;

Selection of wines and champagnes;

Organization of your welcome dinner or brunch.
The design
Scenographic research and creation of your universe;

Creation of an inspiration board;

Supervision of stationery;

Selection of furniture, lighting, and accessories;

Creation of a layout plan.
Guest management
Creation of your personalized wedding website;

Handling changes/updates;

RSVP management;

Management of specific dietary requirements;

Arranging transportation for your guests.
The coordination
Full coordination of your 2-day wedding;

Creation of a detailed schedule for you and each vendor;

On-site supervision of all vendors;

Management of deliveries;

Guidance and welcoming of your guests.
You just need to enjoy your loved ones and your special day!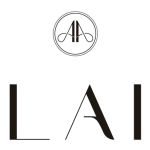 The best vendors for your wedding
Based in the South-West of France, we have a deep knowledge of the region and its top suppliers: from Biarritz to Bordeaux, including the Bassin d'Arcachon and the Dordogne. We manage for you:
Venues: domains, castles, farms;

Caterers, chefs, cake designers;

Wine experts;

Musicians: orchestras, live bands, DJs;

Beauty services: makeup artists and hairstylists;

Scenography and decoration: table decorations, lighting, tablecloths, tableware, florists;
Ceremony officiants;

Stationery;

Furniture and tent rentals;

Entertainment;

Photographers and videographers;

Babysitters;

Shuttles and private transportation.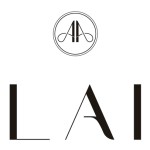 An Unforgettable Culinary Experience
Weddings in the South-West of France are typically composed of a lengthy cocktail reception, followed by a seated dinner and an evening of dancing.
The French gastronomy is renowned worldwide for its finesse and quality. The region is filled with Michelin-starred chefs and caterers who will offer you a creative cuisine to enchant your guests' taste buds. And within just a few kilometers, you will have access to the best wines in the country.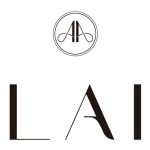 Beautiful places create beautiful memories
We understand that choosing the perfect wedding venue is a top priority for couples. Our job is to select a venue that will enchant you.
Are you dreaming of a unique wedding reception in Aquitaine?
You'll want to choose a venue that is both beautiful and distinctive. A poetic ceremony by the water on the Bassin d'Arcachon, a vineyard near Bordeaux, a prestigious mansion in the Dordogne, or a traditional farmhouse at the foot of the Pyrenees in the Pays Basque. Whatever your dream setting may be, the South-West can offer it to you.
Start planing your wedding
01 INITIAL CALL
A 15-minute call is ideal for us to get to know each other and briefly discuss your project (date, location, budget, number of guests).
02 FIRST MEETING
We will then schedule a meeting involving all three of us to delve deeper into your project and desires. Establishing a good connection is essential.
03 PROPOSAL
Based on our initial discussions, we can present you with a comprehensive and budgeted project, including a selection of the best vendors. This will be a first draft, and we will review and refine it together throughout the planning process.
04 CONTRACT SIGNING
If we feel that magical connection, we can proceed with signing a contract to formalize our collaboration. An initial deposit is required to secure our wedding planning services. The adventure begins!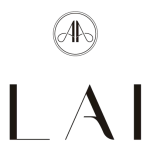 "Great support from Marina for the organization of the 3-day wedding! A perfect success that will leave excellent memories for all participants."
SABINE
"What can we say? Certainly the best investment for a successful and serene wedding!
Marina is adorable, creative and a great listener. She helped and advised us with all her heart.
Thanks to her and her team, we had a stress-free day. Despite the rain, which was obviously not welcome, she was able to bounce back and make sure our wedding was wonderful.
If we had to do it all over again, we wouldn't hesitate for a second! Many thanks"
ANGÉLIQUE & LAURIANE